Site and Wellhead Evaluation
(API-6A:RP1170 and RP1171)
Leak Detection and Repair (LDAR for Methane, C02, H2s)
Inventory Valuation and Asset Management of Field Assets
Wellhead Integrity Evaluations (Safety and PHMSA Audit Risk Models)
Emergency Response Data Planning
Comprehensive compliance evaluations on storage service pressure control equipment (PHMSA Part 192).
Wellhead Seal Integrity testing, repair, and replacement.
Preventive Maintenance and repair on Wellhead and Control Valves (w/ all history available 24/7 via Online APP.)
Calibrated Mechanical Integrity Tests (MIT) on new and existing wellhead equipment
Wellhead annular pressure monitoring solutions and services. (taking pressure readings, weldless hot taps, monitoring ports, plating, and isolations for annulars)
Tubing and Packer / Liner jobs - Recompletion wellheads, Tubing Hangers, Seal, and MIT Testing

We inspect, gather, evaluate, and deliver manageable data to our customers.
---
Online access to well info, maintenance records, and all documentation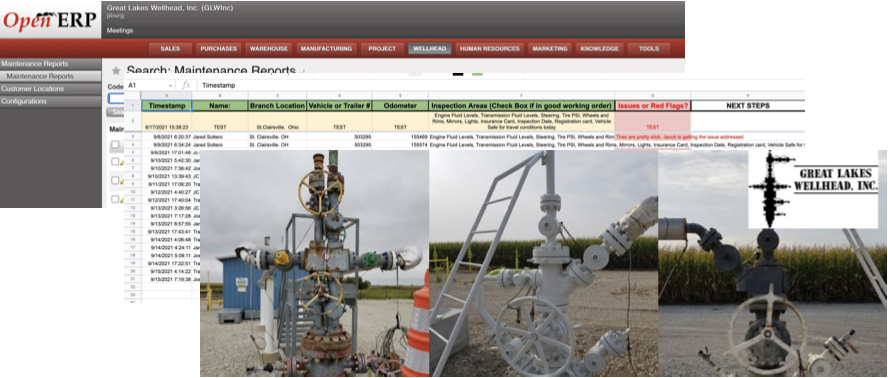 Mapping Software with remote access 24/7