Xylan Wellhead and Gate valve Coating 1000 Series
The Great Lakes Wellhead inc. team takes pride in sharing information about the products and services we offer. Xylan Wellhead and Gate Valve coatings are becoming more and more needed in the Oil and Gas, Disposal, and Gas storage wellhead market. Xylan coatings help protect your API6A wellhead and gate valves extending the life and protecting from corrosion.
See the below overview of Xylan wellhead and gate valve coatings. Give us a call today to learn how Xylan coatings can protect your wellhead equipment, or email us @ Sales@glwinc.us
---
Xylan is a fluoropolymer-based industrial coating that is used to reduce friction, improve wear resistance, resist corrosion, prevent parts from binding together. Applied as a Dry-film Lubricant. Xylan 1000 Series coatings demonstrate excellent adhesion to a variety of materials. The Xylan 1000 Series, with a variety of color choices, is ideal for (but not limited to) industrial and mechanical applications.
---
XYLAN valve protection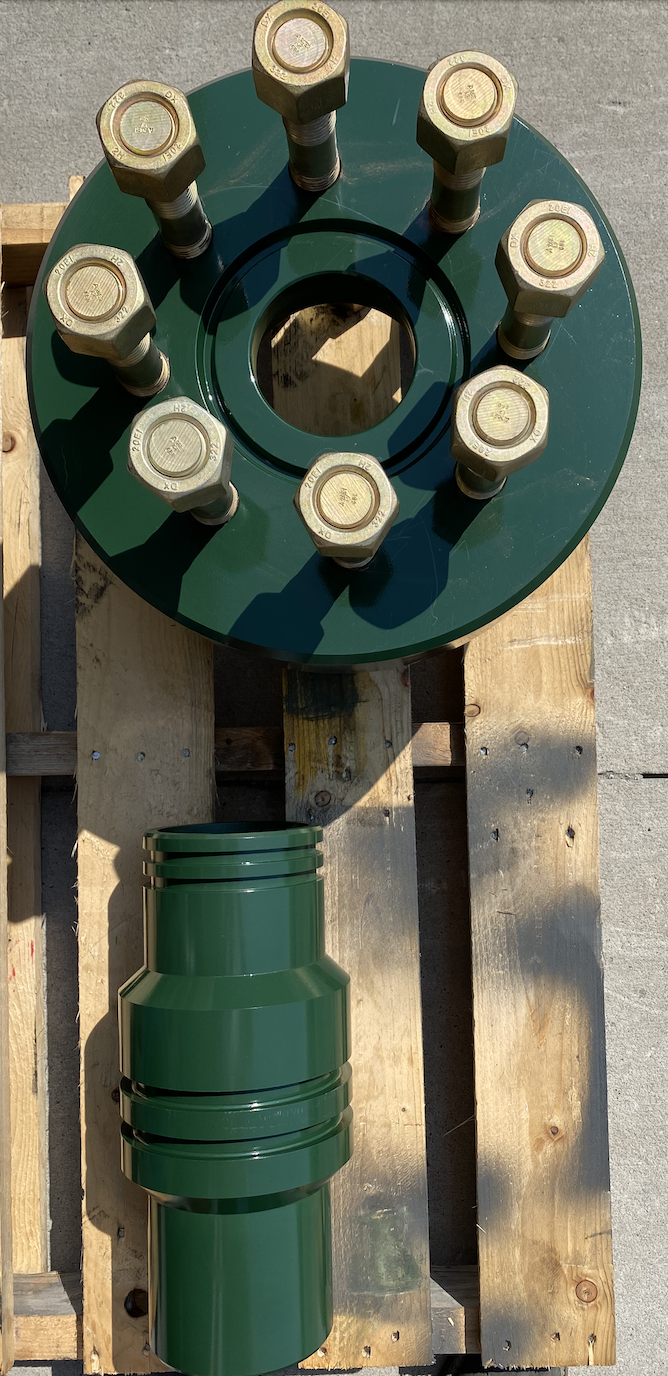 XYLAN Mandrels and Crossovers
XYLAN coated Studs & VR plugs
Xylan Wellhead and Gate valve Coating 1000 Series Options
Xylan Coating 1006

contains the highest percentage of PTFE lubricant of the Series.
Xylan Coating 1010

provides the optimum combination of low friction, wear-resistance, and high-temperature release.
Xylan Coating 1014

alters the ratio of PTFE lubricant to bonding polymers to achieve a harder, more abrasion-resistant coating with the least sacrifice in frictional values.
Xylan Coating 1424 series fastener class coating material is a waterborne/VOC-compliant, resin bonded, thermally cured, single film, dry lubricant. It is primarily formulated for use on fasteners to prevent corrosion and facilitate make-up torque.
Xylan Coating 1052

contains a number of high pressure (EP) lubricating solids selected to increase the load-bearing capability and life of the basic coating while maintaining an extremely low coefficient of friction.
Xylan Coating 1070

contains corrosion inhibitors for better corrosion resistance. It excels in applications requiring a dry-film lubricant effective against a broad spectrum of chemicals and corrosives.
Xylan Coating 1088

is a reinforced version of Xylan 1010, for added abrasion resistance.